Speaking
Panels, Q&A's, conferences, shows & more

Experience
I've been fortunate enough to moderate panels at various events, including: New York Comic Con, South by Southwest festival, SAG Aftra, VidCon, Just for Laughs and Mashable's Social Good Summit. 
I've also done some on-camera hits, and covered red carpets for Mashable and the LA Times. While at Mashable, I also hosted a weekly Facebook Live show, featuring interviews with influencers.
See some highlights below.
I am well-versed in several topics, including:

Internet culture 

The creator economy
Influencers
Platforms such as YouTube and TikTok
The latest popular memes
Evolution of internet culture 

Entertainment 

Streaming services
Awards shows
Celebrity-related trials 
Online controversies sparked by various shows and movies

Journalism industry 

Career opportunities
Transitioning into leadership roles  
Teaching
Contact me to inquire about speaking at your next event or on your show/podcast.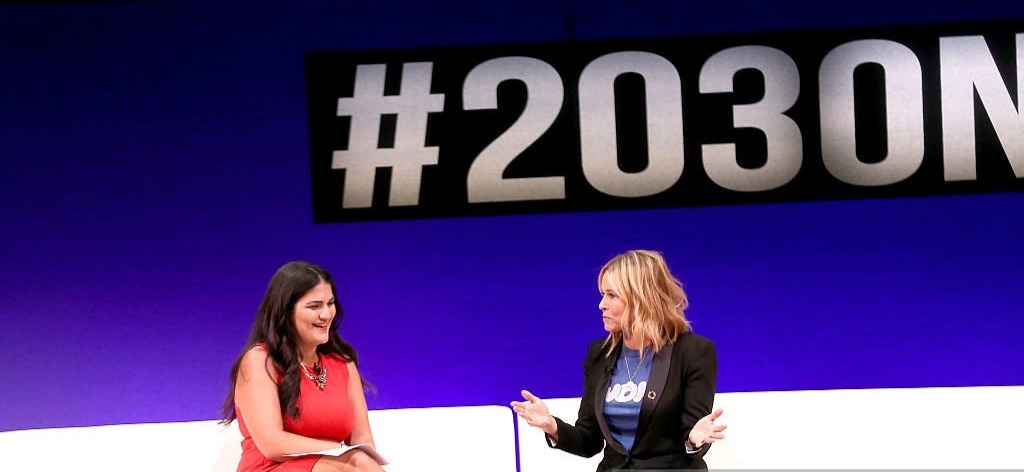 Q&A With Chelsea Handler
During Mashable's seventh-annual Social Good Summit in New York City in 2016, I spoke with comedian Chelsea Handler about the global impact of her Netflix series "Chelsea," the presidential election and the importance of using her media platforms to make a difference.
Boss Women Collective Panel
I spoke on a panel in January 2020 with other women in the media/PR industry called "How She Got There." 
VidCon Dispatch
VidCon, a convention held for creators and their fans in Anaheim, Calif.,  has become an annual tradition for me. While I now mostly edit coverage, I used to cover it as a reporter. At the 2016 conference, I interviewed YouTube stars Gigi Gorgeous, Smosh, Flula Borg and Mamrie Hart about how to become YouTube famous.
Video here.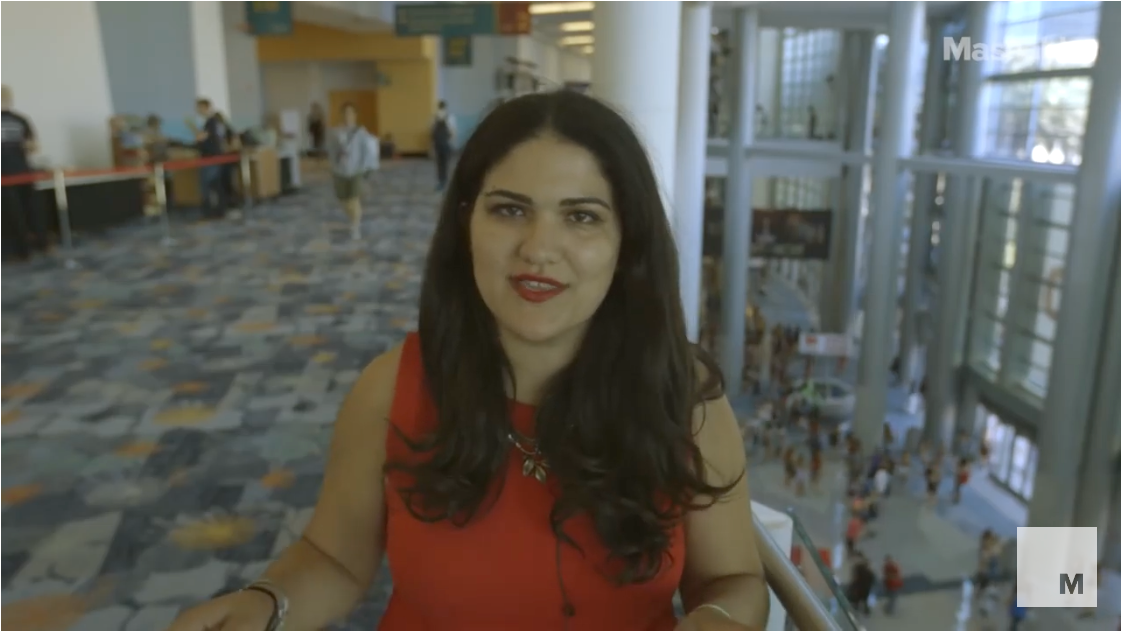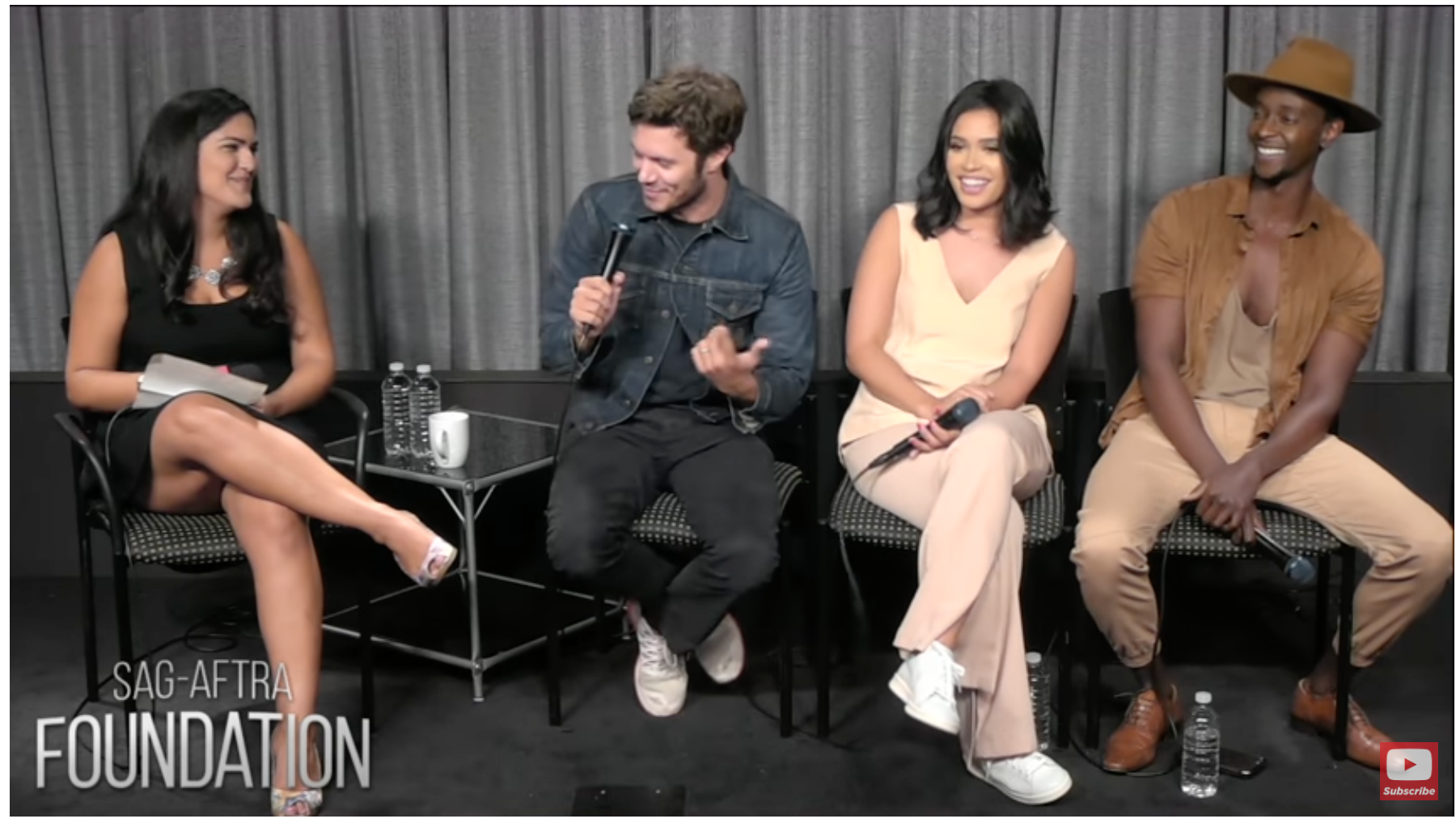 SAG-AFTRA Foundation panel: 'StartUp'
In fall 2016, I conducted a Q&A with actors Adam Brody, Edi Gathegi and Otmara Marrero about Crackle's scripted drama "StartUp" at the SAG-AFTRA Foundation.

Full video here.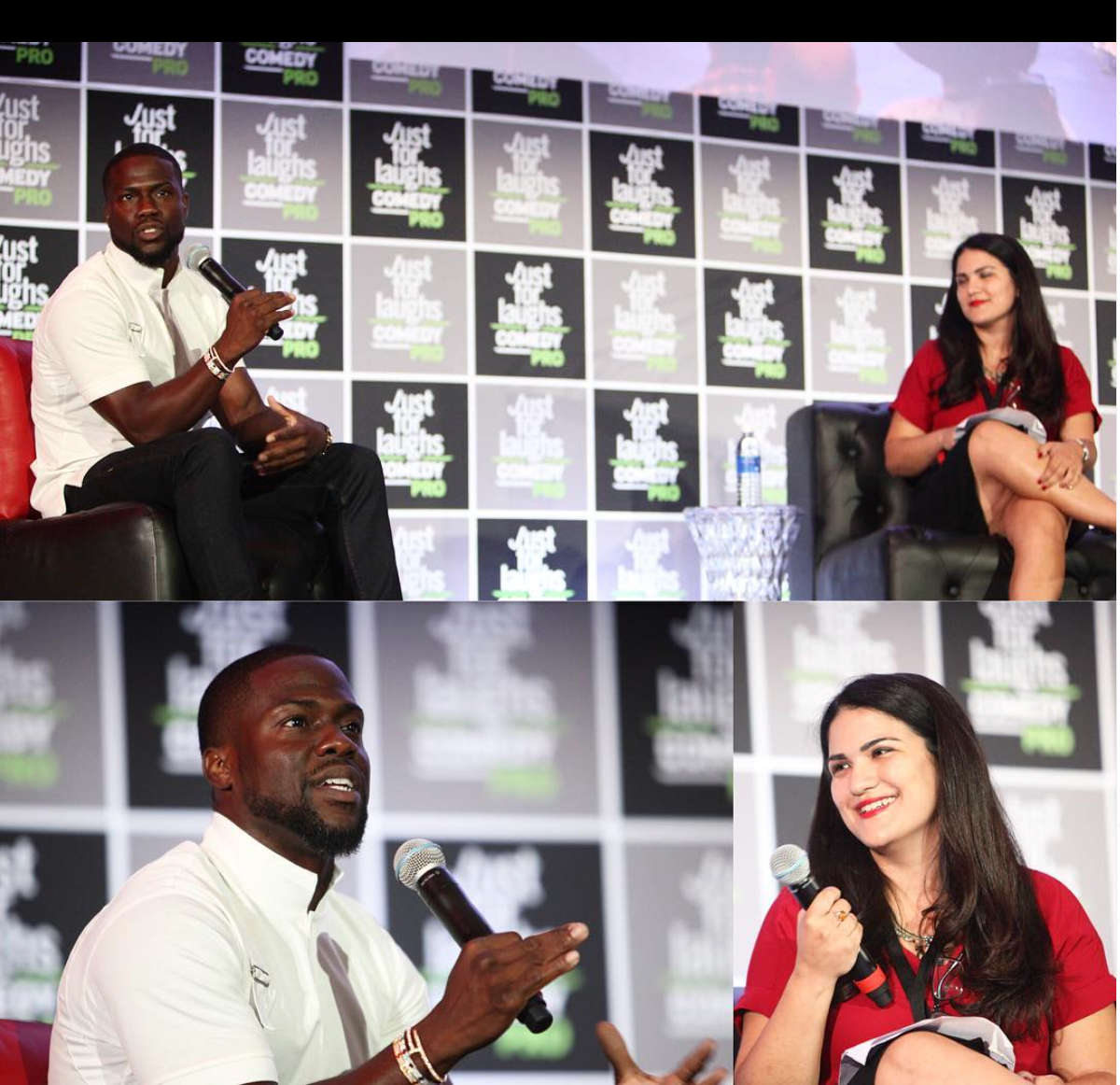 Just for Laughs Q&A with Kevin Hart
Kevin Hart greenlit ten pitches from up-and-coming comedians for his streaming service at the Just for Laughs festival in July 2016.
The pitch session, which followed a Q&A moderated by me, gave 10 finalists the opportunity to showcase their best concepts to Hart for his comedy-geared network, appropriately called Laugh Out Loud.
Link to article here. No video available from event.
Other Previous Speaking Engagements
Pictured from left to right: Panel discussion in 2016 with actor Josh Hutcherson discussing his incubator project that would take scripts provided by Hollywood's Black List and turn them into digital shorts; Panel discussion at 2017 SXSW festival "One Stop Shop: Convenience Drove a TV Revolution"  with Amazon Video, Showtime and STARZ execs; panel at 2022's SeriesFest, held in Denver, about true crime adaptations.